Moving from one home to another can be a stressful experience. There are certain things you can do to ensure a smoother moving experience. You also have to contact the right companies so that you don't have to worry about the items getting damaged during the move.
You have to be very careful about the items you pack. We tend to accumulate a lot of clutter over the years and we can get attached to items that will not have any use or emotional value. So you need to be merciless about the screening process. It is best to lay out all the items from each room so that you know whether you have duplicates of the same item. And before you pack things into a box, think twice about whether you really need that item or whether it can be left behind. This way, you are not taking useless clutter with you to the new location. You can start with only essentials and what is actually required. When getting rid of items, you can sort them out according to what can be recycled, given away to somebody whether it is a charity shop or a yard sale and what is to be thrown away.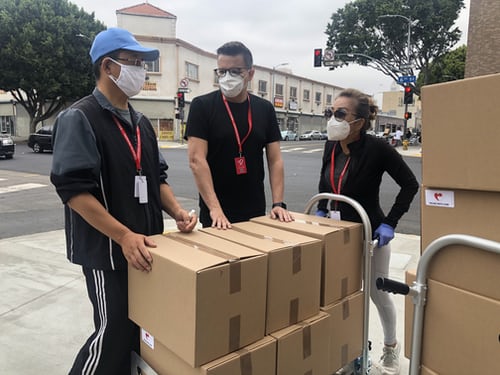 It makes it a lot easier for you if you have a moving folder that includes all your contracts with the interstate removal company, rental papers or purchase papers, details about the new location etc. It is best if you have a hard copy so that you don't need to worry about charging your device to access all these documents. You can add any planning schedules to this folder so that you know what items are to be packed by which date. Essentials will need to be packed last while non-essentials can be packed in the beginning. Give yourself enough time to pack and sort out items. Any clothing or other items that are required for off-season can be packed in advance along with books and occasionally used items. This way you will not be scrambling to complete everything very near to the moving date. It will also give you time to decide what to do with the items you are not taking with you.
Make sure that you place a booking early and confirm the moving company. Also, there can be certain cleaning and painting work to be done on your existing house. Schedule these early on so you don't need to start looking for people near the end. You will have more options and you will be able to find a cost-effective price for the work as well. You need to ensure that the utility provider for your new home is contacted and they are given the date when utilities are to be provided. This way, you will have electricity and water already provided once you enter the new home. This has to be scheduled early on. In addition to this, you have to submit a request to stop the service for your current home.