If you love to work in the beauty industry and have a passion for creativity, you can consider starting a career in nail technology. There are many nail courses, however, so you need to consider what your requirements are and what you expect from the course content when selecting the right programme.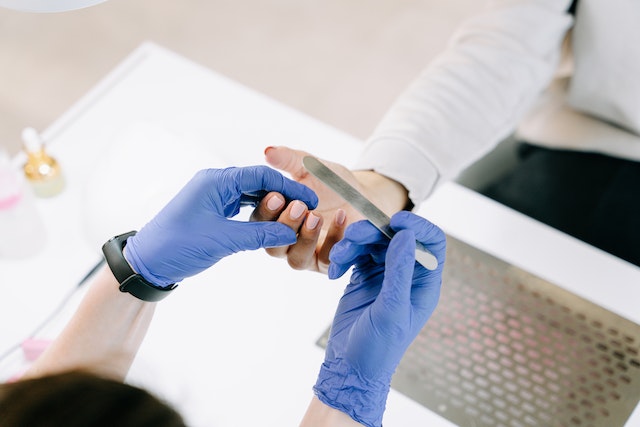 Select a nail technology course
That carries licensing and accreditation requirements in the area you plan to practice in. You can also research regulations for licensing when it comes to the local cosmetology board. You can then choose courses that align with these requirements. Check whether the course you are considering is accredited by a reputed organisation. This ensures that the programme follows industry standards and you can be assured of the quality of their education. It is important to obtain a nail certificate that prepares you to practise professionally. Go to the official website of the course provider and choose the course page to see the curriculum. The course should be comprehensive and cover a range of topics including nail anatomy, techniques for sanitation and sterilisation, nail diseases, different types of nail enhancements, management of a salon and techniques for nail art.
It is important to select a nail course that offers hands-on training
This is very important in honing your skills. You can practice on mannequins and real clients to get a better idea of how to put the theoretical techniques you learn into practice. You can also purchase a hand mannequin and practice at home. This will help you try out different techniques, designs and materials. This additional experience will help you get used to the art. But during the course, having hands-on experience will allow you to obtain feedback from your instructors. And they can give you pointers to refine your technique. Check whether the course provider employs qualified instructors. You can check their qualifications by going through the official website. And see whether they have sufficient experience in the industry along with the right certifications. Checking reviews from previous students is also important as you can get a good idea about the quality of the programme.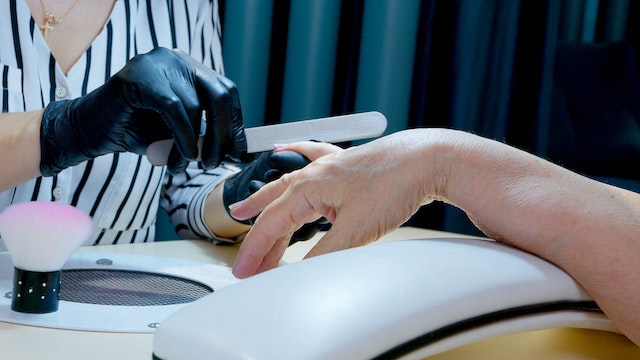 With experienced instructors
You will be able to learn a lot when it comes to mastering advanced techniques. And they will give you practical advice on how to manage a salon and what you can do to promote your business. There are many practical things that you need to learn when working as a professional nail technician and this is something that instructors can give you some guidance on. Consider the duration of the course and whether they have online and in-person training. Consider the type of student support you will receive such as reference materials and training manuals. Some courses also offer practical resources such as nail products or kits to the students to help them build their professional kit. You can check whether they can offer ongoing mentorship and whether the course provides support after completion as well. This will help you advance further in your career as a professional.